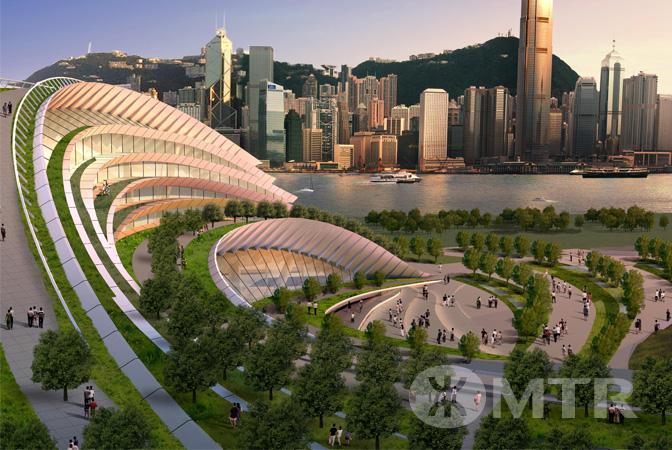 Use of Trakfast 800 Gas System and HC6 gas pins to replace traditional method to fix Bondek II composite slab to beam to speed up the overall schedule and enhance safety on-site
Submitted by:
Ramset Fasteners (HK) Limited - Wai-Tieng YAP (Ms)
Name of Project
Express Rail Link XRL810A West Kowloon Terminus (WKT) Station North
Exact location of project
This project is the single largest project currently underway in Hong Kong with a Contract Sum of HK8.9B, carried out by the Leighton-Gammon JV. Project began in 2011 and it involves the construction of a 250,000sqm rail terminus building with 15 high speed rail tracks for the HK-GZ high-speed railway project. The West Kowloon Terminus has won many awards including Best Futura Mega Project in MIPIM Awards 2012 and Best Future Building of the Year 2015. It will be the largest below ground terminus station in the world once completed.

Exact location and details are given in the link below:
https://en.wikipedia.org/wiki/West_Kowloon_Terminus

Start date
The site started in 2012.

The construction of composite slab started in end 2015.

(products are purchased during following period - end 2015 ~ May 2016)

Finish Date
Q2 2016 for composite slab
Overview: What is this case study and why have you selected it.
The focus of this case study is the construction of path-way on the roof top of the station that form "Green" Terminus featuring People-Oriented Design.   Lysaght Bondek II Composite Slab of 250mm thick (4 hours FRP) is designed to form part of the three hectares green plaza above terminus.
Area of Walking Path formed using Composite Slab (1mm Lysaght Bondek II steel decking) is approximate 6500m2.
View from Highest point of the deck
The project site used 2 pins per pan per side to fix Bondek II decking onto beam.  Washers were used to give extra security but not mandatory.
Though Leighton-Gammon JV's Metal Works applicators have not come across Gas actuated System in the past, it is comparably easy for them to get familiar with the fixing method after safe operation training.
Ramset Trakfast 800 Gas Actuated System has provided outstanding benefits over the other traditional methods listed below:
Spot/Puddle weld: This traditional method requires expensive welding equipment with cord that increase the trip and strip hazard at the same time; risk of spoiling the metal decking without good control during welding; concern on safety and fire hazard on-deck and under the deck due to fumes and spark; hot work permit required for applicator
Self-drilling screw: Need to make sure the drilling capacity of selected screw is able to drill through the flange of the beam with minimum 3 thread protruded.
Direct fixing using powder actuated tool and pin: License required for applicator and strong recoil unavoidable during firing
On the contrary, benefits of gas tool and high strength pins are highly appreciated by applicators as follows:
No license required
Cordless, free to move about and minimise tripping hazard
5-6 times faster compared to any of the methods
A short 15mm HC6-15 pins fixing onto steel can withstand a recommended load of 1.5kN (150kg).  Though the loading capacity of one fixing point may not reaach the same load as other method, the fixing point is only for temporary support before concrete is placed and thus the loading is considered sufficient.
Reinforcement were laid after checking for no water leak through joint. Concrete will be placed to form RC topping of the composite slab later.
Detail who the key players are (If known) List company name, responsibility, contact, position and their involvement if applicable. "Other" maybe the asset owner, tenant, etc.
Client
MTR Corp
Architect and Consultant / Specifier
Aedas - in terms of Architect design
Aecom - in terms of structural design
Contractor

(Design and Build)

Leighton-Gammon JV